What Happened at Apple's Event on Tuesday?
The MacBook Air hasn't received an update since 2014; now, it has been completely redesigned for today's needs. First, the resolution of the display has increased fourfold, and the bezels have been reduced. The computer also boasts a far more powerful processor than the previous generation, a redesigned keyboard reminiscent of those found on newer MacBook Pros, and a 20% larger track-pad. And for those who want their tech to be a little bit greener, the new MacBook Air is made from 100% recycled aluminum. It comes in three new finishes (Silver, Space Gray, and Gold), and starts at $1199, around $200 more than the previous iteration.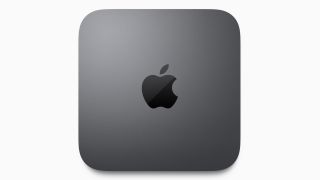 Another product that hasn't been refreshed in a while, the Mac mini, Apple's lower-priced desktop hardware got a substantial upgrade. This iteration includes an 8th Generation 4 core processor, upgrade-able to 6 cores. It also includes more ports, and can now support 10-gigabit Ethernet connections. It also is made out of 100% recycled aluminum. It comes in a new Space Gray finish and starts at $799, $300 more than the prior generation.
Arguably the star of the show, the completely revamped iPad Pro has a plethora of new features. The display, akin to the recent iPhone XS and XR, has had its display re-engineered to spread all the way to the edge, reducing the bezels. The home button has been removed as well, with the same gesture controls as on the new iPhones replacing it. In addition, a redesigned Apple Pencil will be sold alongside the new iPads, which now magnetically attaches and charges wirelessly from the iPad. The new iPad Pro comes in 2 sizes, 11-inch and 12.9 inch, two finishes, Silver and Space Gray, and starts at $799.